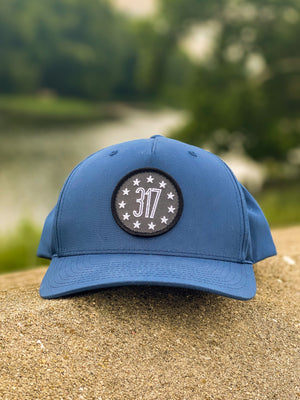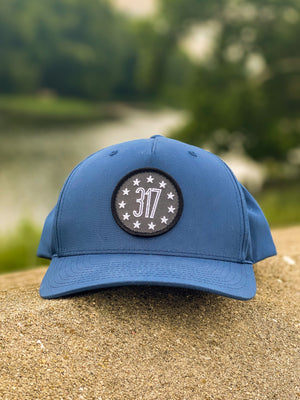 317 Patch Hat - Light Navy
Rep the greatest number combination in the world.  3---1---7.  This goes double for anyone who just got a new phone number and was unable to get a (317) at the beginning.  
A custom leather clip patch with the IOE logo makes this bad boy stand out in any setting.
Pre-Curved Pinch Front Custom snapback features a cotton twill, mid-height, structured 5 panel pinch crown.